Journey's Mother Organic Culinary Skincare
Presenting our top 10 Best Selling Organic Skincare goodies just for you. Our artisanal line of vegan and vegetarian products are created in small batches by hand in our humble studio kitchen and are made with the best sustainably sourced plant-based ingredients that we can find to give you the best efficacy and application experience. Relieving dry skin, acne, hyperpigmentation, aging skin and psoriasis are skin challenges for many of us and we aim to continue to help you control these conditions in a safe and natural way. Cheers!— to better skin everyday!
Things You'll Need & Love
---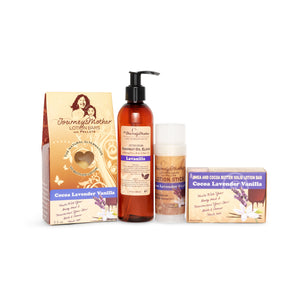 We Love and Appreciate Your Support!